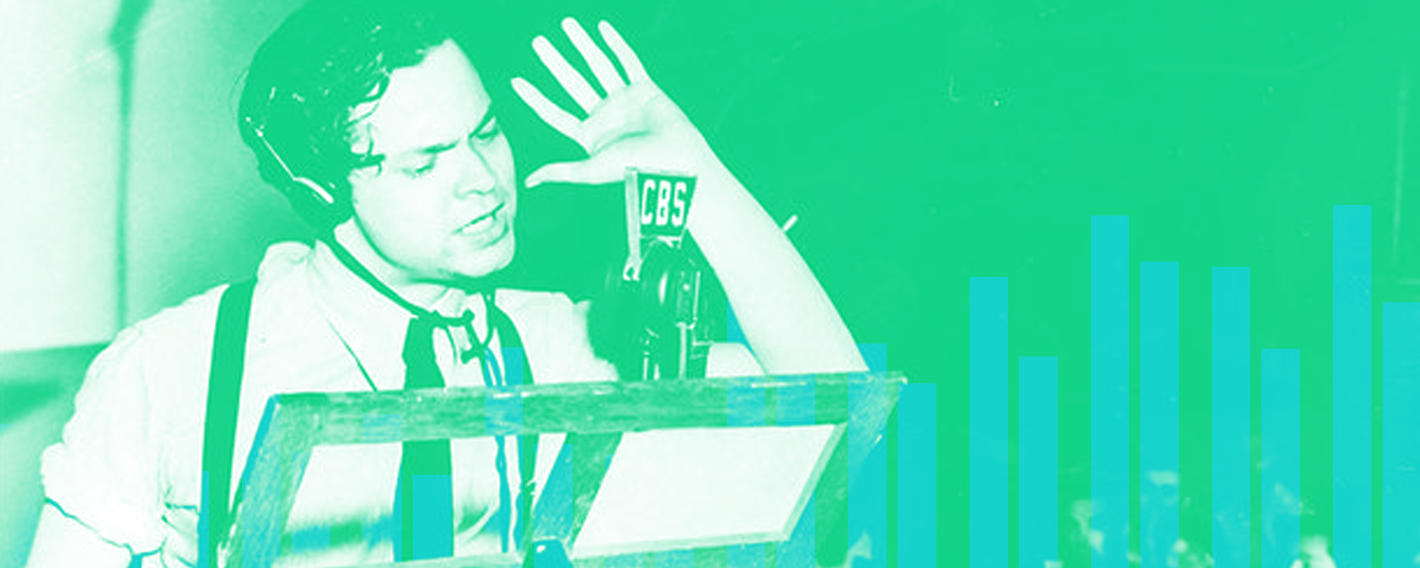 18 Jun

Stop Reporting. Start Storytelling.

On June 18th, 2013, I attended the DAA's symposium at the Artisphere in Arlington, VA. Although the stated theme of the event was multi-channel analytics, storytelling was the thread that tied together all of the presentations. At the most memorable moment of his presentation "What Makes a Great Analyst?", Jim Sterne began, "Now let me tell you a story…" and paused. He then pointed out that everyone in the audience stopped typing and gave him their full attention at the mention of a story. As he described it, "we're wired to love storytelling and crave a beginning, middle, and end."

Later in the program, Robert Bole from the BBG (which includes Voice of America)  showed this photograph of Orson Wells giving his 1938 War of the Worlds radio broadcast. He went on to describe the enormous power of storytelling, which in this case panicked an entire nation.

Multi-channel storytelling is what Insight Rocket is all about. Using our Insight Hub, digital analysts begin their day with all of their multi-channel data updated in an open, cloud-based data warehouse. Intelligent alerts focus their attention on noteworthy changes, and our embedded Tableau engine allows them to easily tell real stories in words, supported by compelling and interactive data visualizations, all without leaving the platform. Their organization can then read these stories in newsletters and online where they too can visually explore the data and join the conversation.

The Webinar took place on June 20th, 2013. It included a live demonstration of how Insight Rocket can help your organization move beyond reporting and capture the magic of storytelling.