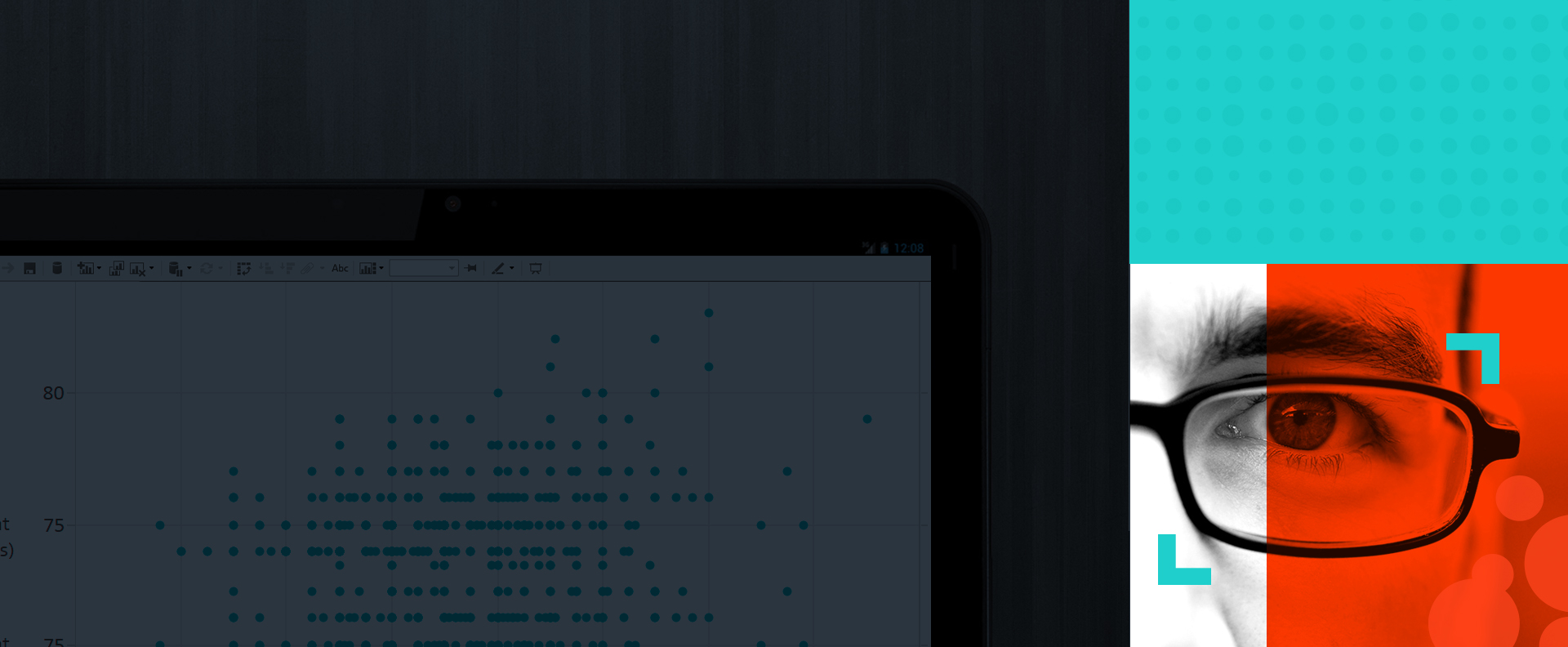 22 Sep

DAA Seeing is Believing: Data Visualization for Digital Analysts Workshop
Seeing is Believing: Data Visualization for Digital Analysts Workshop.
Join the New York City Chapter of the Digital Analytics Association and speakers Lea Pica and David Millrod for an interactive Data Visualization for Digital Analytics workshop. Learn how to amplify the power of data through visualization and thereby increase engagement and adoption. Come out and learn game changing techniques that will unleash your potential and add immediate value for your everyday work.
[/vc_column_text][/vc_column][/vc_row]
Seminar Date
Tuesday, September 22, 2015
Seminar Time
Check-in will start at 5:30 PM. Seminar will start at 6:00 PM and end at 7:30 PM. Following the session, we will head to a nearby pub for those who want to join us and continue the conversation.
Location
Metlife, 1095 Avenue of Americas (6th Avenue and 42nd Street), New York, NY 10036 // Seminar will be held on the 19th floor. Directions
Refreshments
A variety of drinks and snacks will be provided before and during seminar breaks.
REGISTER NOW
Seminar Fee
Members: Members: $10 // Non-Members: $20
We recommend that you register today, as there are a LIMITED NUMBER OF SEATS AVAILABLE.

50% of the entire cerebral cortex is devoted to visual processing.
65% of information is remembered by people 72 hrs after exposure when an image is added.
Session Overview
As a Digital Analyst, you are often tasked with finding the 'signal in the noise.' You have taken the first steps of transitioning from reporting to analytics, sharing key insights that equip your stakeholders with making critical business decisions. Your presentation of the data goes well, but a key stakeholder asks to see the data. What can you do? You can either start panicking, show them a confusing spreadsheet, or there may be another way.
The emerging field of Data Visualization is one that can help Digital Analysts become even stronger conduits of change in a rapidly evolving organization, creating graphics and details that translate a tremendous amount of information into actionable insights. 
Session Topics
» Why learning the techniques to data visualization is essential to becoming a successful digital analyst, allowing you to uncover insights into your data that could cost or save your organization a tremendous amount of profit
» An overview of best practices in data visualization
» A chance to learn about the leading edge technologies that make data visualization accessible
» Getting hands-on and building some of your own visualizations
Digital Analytics Association (DAA)

// New York City Chapter
Continue your quest for intellectual and professional development, unleash your true potential, and develop the most extraordinary relationships with notable thought-leaders and professionals by becoming a member of the DAA New York City Chapter. After all, investing in yourself is the best investment you can make. Come out on September 22nd and meet the NYC Chapter Leaders: Ana Milicevic with Signal, Christopher Reynolds with Condé Nast, and Graham Ericksen with Modus Associates.
LEA PICA

 // Analytics & Data Visualization Consultant & Educator
Lea is a seasoned digital analytics practitioner, speaker and educator with over 11 years of experience bringing thoughtfully presented analytics stories to her organizations. She managed search and analytics programs for Scholastic, Victoria's Secret, Ralph Lauren, and Prudential. Today, she offers training for digital analysts in the art and science of impactful data visualization and presentation, and is an Analytics Consultant on Team Demystified.
You can learn more about Lea and how she can help you at LeaPica.com.
DAVID MILLROD

 // 
Managing Partner
A patented inventor, David's passion is developing creative technology solutions to real life business challenges. By optimizing the blend of off-the-shelf products, proprietary software, and subject matter expertise, he achieves exceptional and lasting results for his clients. David began his career with ten years at Morgan Stanley's renowned IT organization, and went on to manage large scale web projects as a partner at USWeb/marchFIRST. In 2001 he founded Technology Leaders, a pioneering web analytics consultancy and for many years led its consulting team in implementing WebTrends, Adobe Omniture, and Google Analytics at scores of large organizations. It was during that time that the need for a new approach to digital analytics became clear and led to the launch of Insight Rocket.